A ramble of why.....
.....i want to change the background colour of CherryTree's codeblocks.
I use Linux as my OS of choice and have for many years. One thing that has been missing is a really good all round note application. I have always wanted something like Onenote but for the past few years I have discovered how powerful markdown is. The use of the '`' (back tick) to insert command line or code in the middle of a document is extremely useful, I find it so much easier to read because it breaks down the text into a consumable form.
These days there are a lot of Electron markdown note taking apps popping up, this isn't necessarily a bad thing but I find electron apps don't look very good at all in Linux. I use typora at work on my Mac and it looks native. The same application just looks pretty bad under Ubuntu. Yes it does look worse because it is a Snap but even under fedora it isn't great.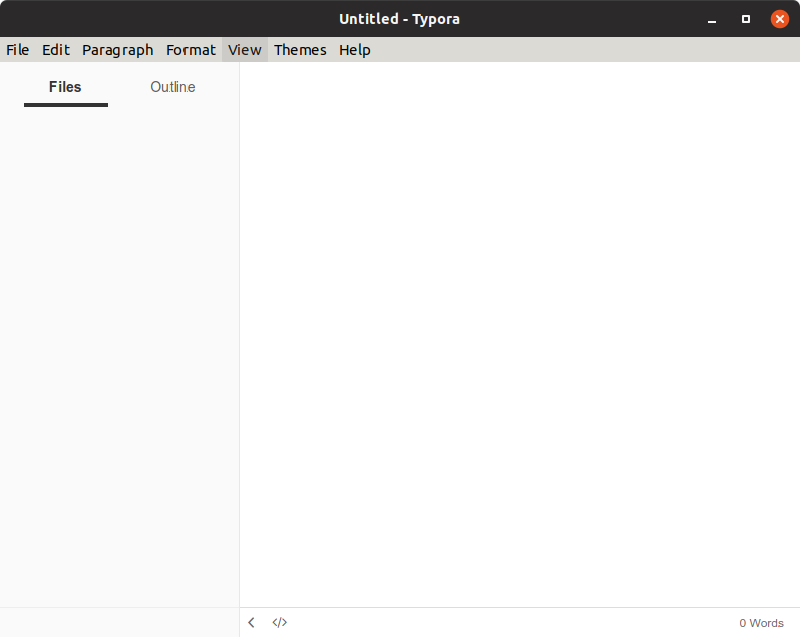 Anyway.....
CherryTree is not a markdown editor but it is a very loved and feature rich note application (Which is currently bucking the trend of Electron and getting ported to GTK3 C++). CherryTree doesn't have the same markdown style backticks but it does have codeblock; either plain text or a programming code block which can be executed. However the default styles don't gently highlight the background of the block.
CherryTree Configuration
Theme File Location: 
/usr/share/gtksourceview-2.0/styles/
Go to Scribes Theme Generator to create a new theme and save the XML or make a copy of an existing theme style.
Then copy it to the theme location above (Correct as of Ubuntu 19.04).
Open CherryTree -> Edit -> Preferences -> Plain Text and Code
Now you should see the new theme in the Style Scheme list.
After restarting CherryTree you should see it take effect.
Please Note: It will change the theme of the code pages too NOT just code blocks.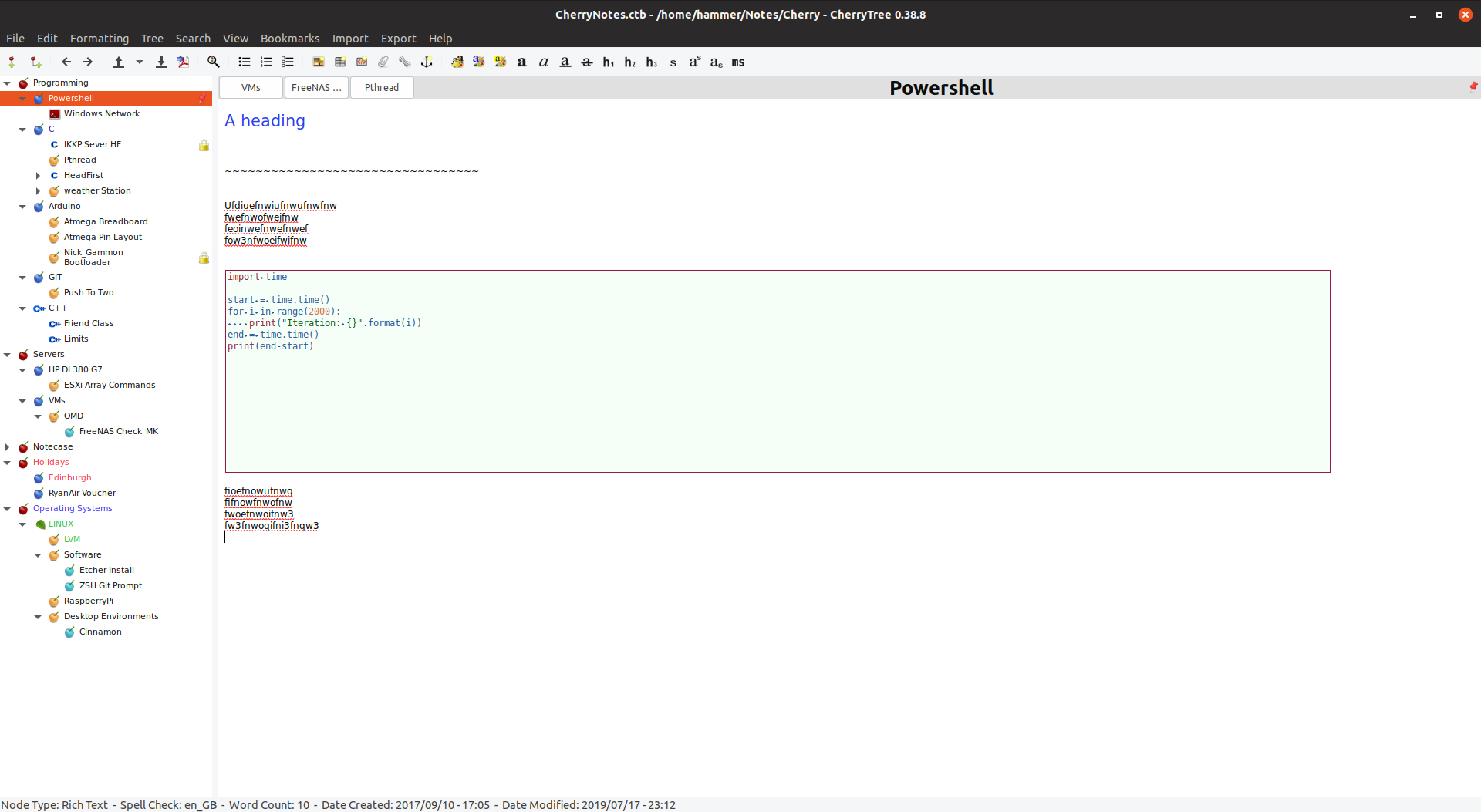 Files:
There two versions of the file. One has line highlighting while the other does not.